The Department of Transportation has given the all-clear to finally begin construction of the Colville Road – Crawford Avenue  Roundabout and reconstruction of Colville Street up to 3rd Street.
Now that the hurdles of the bureaucracy are over, the roundabout's commencement will be determined first by the weather, and second, by Brad Wainwright, Street Supervisor for the City of Deer Park. April or May is the expected time frame to begin. The freeze-thaw cycle in the weather that takes place in early spring can cause stress on the detour route as traffic is increased. A current detour map is shown below. However, the city will publish an updated route as the groundbreaking day draws near.  If there are changes, they will be shown at that time.  Four months is the allotted time for completion.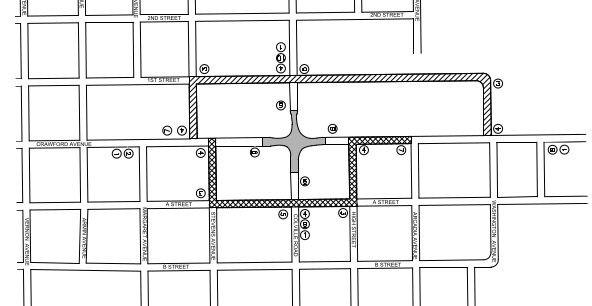 Roger Krieger, Community Services Director for Deer Park, announced at a recent City Council meeting the $1,880,549 project was awarded to LaRiviere, Inc. in December. The company will also be responsible for the reconstruction of Colville Road, including its curb, gutter, sidewalk, waterline, and sewer replacement, from Crawford Avenue to 3rd Street.  
Previous articles about the Crawford and Colville roundabout can be found online at: