Deer Park graduating Class of 1971, chose to celebrate their 50th class reunion by inviting their former high school teachers to a reunion banquet. Six retired teachers were able to attend. Altogether, these teachers spent over 200 years educating students in the district. Pictured below left to right are Mary Lou Bunn, Curt Frunz, and Bob Schroeder. In the front row are Don Fries, Rex Schimke, and Estel Harvey.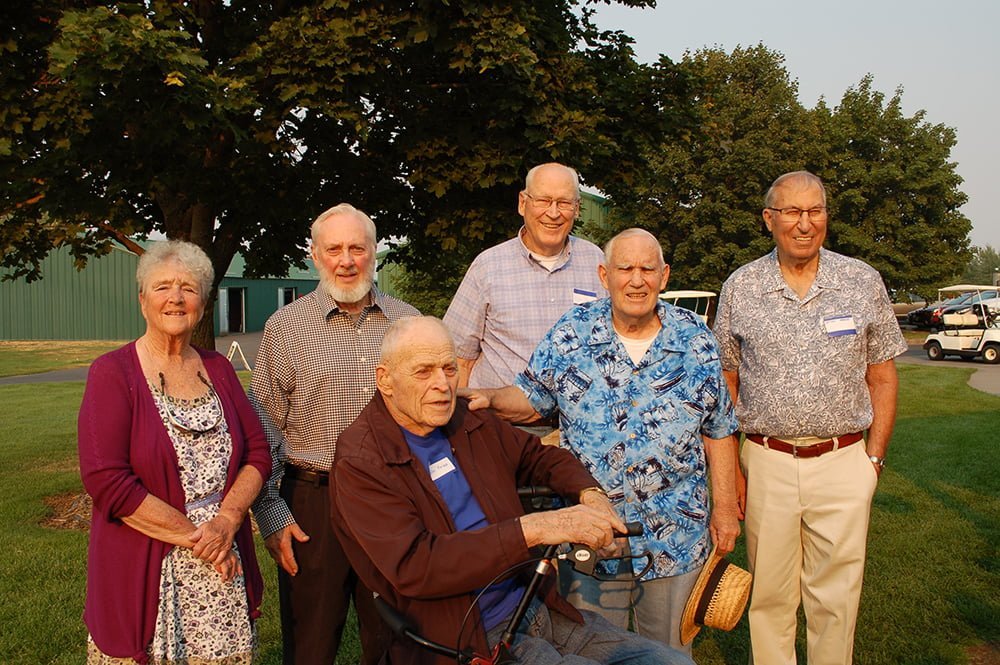 Despite the passage of time, these students still share a special bond with an apparent respect for their educators. Graduates from the Class of '71 are now senior citizens themselves; even so, they were reluctant to refer to their former teachers by their first names.
While many things have changed in the last 50 years, it is apparent from the picture below that some things have not!
Photos By LJ Chamberlain
Featured Photo Caption: Deer Park High School Graduation Class of 1971 holds 50th Reunion