Desperate times call for desperate measures!
*Disclaimer: in the harvesting of the TP, there was no harmin' of the Charmin.*
Rob, the provider for his family, in this time of need becomes the hunter-gatherer heading into the national forest to stalk his quarry. His hopes are high!
Rob spots his prey and takes aim to harvest.
Documentation of Rob's most memorable harvest. This bad boy TP was at 200 yards on a full run when the crack of Rob's trusty Winchester brought him down.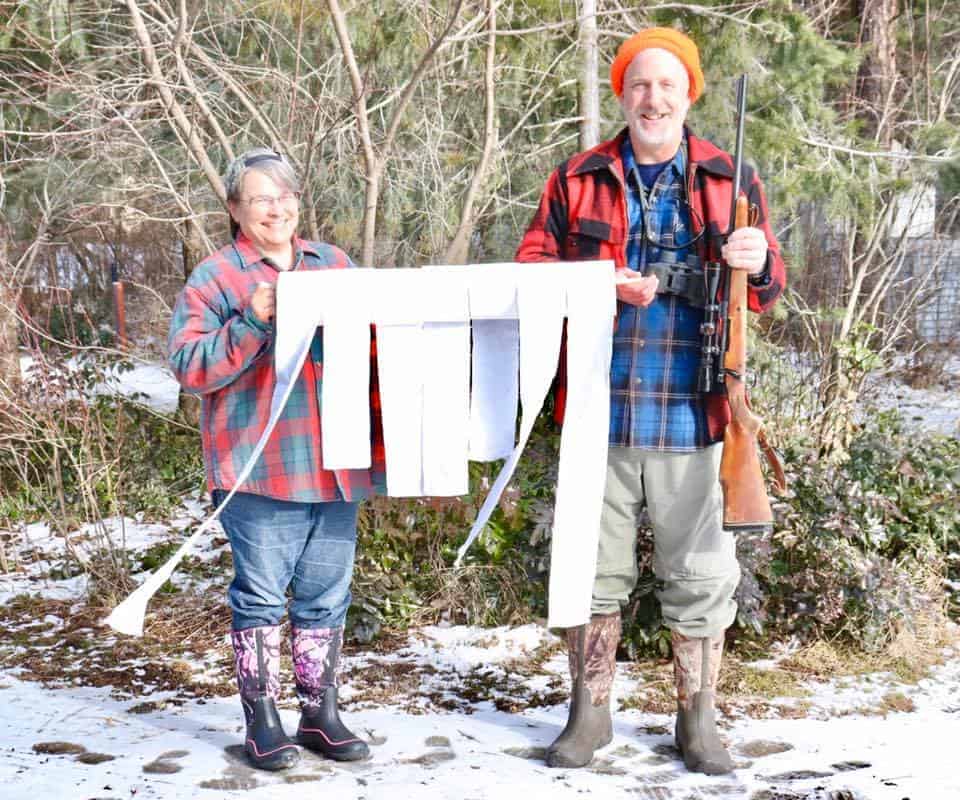 Rob's wife, Cindy, proudly and enthusiastically shares this beautiful moment as Rob brings home a fresh limit of TP.