Sarah Curtis didn't invent skis or skiing, but her Ski Free invention could change the skiing experience, and Deer Park, forever.

At the end of her freshman year in highschool, Sarah entered the "Shark Tank". All freshmen at Deer Park High School are required to take an Introduction To Marketing class, and by the end of the year they present their new business or invention in front of judges who grade them on their ability to make a sale.

Sarah created the Ski Free Backpack as a "simple way to carry your skis without using your hands." Since the average ski weight is 25-30 lbs, the Ski Free system is helpful to families, people who begin their ski runs with long hikes, or anyone who needs their hands free while getting to the slopes.

Sarah plans on taking Ski Free to the next level as soon as possible. She said that she is still "working out the kinks for the manufacturing", but knows she has found a receptive audience in Deer Park's Chamber of Commerce. In her presentation to the Chamber on February 19th, she told them that she plans on manufacturing in Deer Park, and received several rounds of applause and plenty of excitement for her invention, her attitude, and her drive to succeed. Chamber members peppered Sarah with questions about manufacturing, financing, and business plans, but much of that remains to be created in the future.
Patent Pending
Sarah has almost secured a three-year, renewable, design patent for her invention, and Doug Knight, this year's Chamber President, commiserated with her about the difficult and costly patent process. Knight also personally offered his assistance with production and manufacturing and, as the new President of Deer Park's Chamber is positioned well to lead the business community in affirming this young inventor.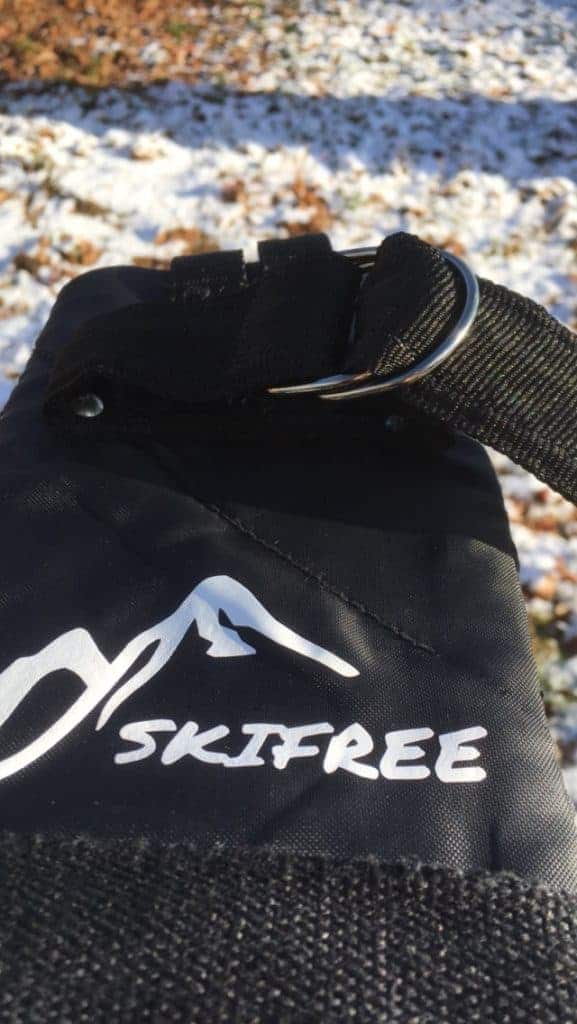 Future Plans
While only a junior now, Sarah's long term plans include getting a Bachelor's Degree in law, and then something after that in business so that she can specialize in business law. She hopes to attend Gonzaga University or a school in Michigan near some other family members.
The Terrifying Teacher
When Sarah joined the Introduction To Marketing class in 2016, where she began learning about the process of selling products, she says she "was terrified of Mrs. Bogle… [and] intimidated by her." Now her perspective has changed: "My favorite teacher is Mrs. Bogle – I'm always in her classroom. I think I'm in her classroom more than my house."

Tiffany Bogle is a business teacher at Deer Park High School, and says that "Sarah is a great example of the many well-rounded DECA members we have that experience DECA on multiple levels. She was a shy freshman that was too scared to join DECA in ninth grade; however, she took her shark tank project and competed it in DECA as a sophomore."
Bogle's Beginnings
Bogle began her college career thinking that she would become a pharmacist. But she soon turned her "stock room helper" job at Bath & Body Works into a job in management. Her aptitude for business became obvious, and quick promotions continued as she was recruited by Starbucks and eventually rose to become a store manager. However, Bogle wanted to be "making a difference to help the next generation be more adequately prepared to enter the workforce," and so she changed her major, graduated from Eastern Washington University with a Business & Marketing Education degree, and has worked at Deer Park High School for the last five years.

Bogle encouraged the business leaders who attended February's Chamber meeting to participate in the high school's semi-annual advisory nights. These are where local citizens can tour the high school and provide teachers and administrators with their input on the curriculum and goals. Another way to get involved is to order, or at least get a quote from, the Stag Prints apparel shop run by DECA students whenever you need custom t-shirts or other fashion wear.
The Wall Of Fame
Other students in Bogle's classes have presented ideas like GOAP, a garlic-infused soap, whose market niche would be people who want to use natural products for hand-washing instead of the standard chemically-based products sold in stores. My children laughed hysterically when they heard of the "Twoother", a double-headed toothbrush capable of cleaning top and bottom teeth simultaneously. Bogle said that these "Wall of Fame" products are kept in her classroom, and, "each year, the new crop of freshmen are given the task to dethrone a wall of fame item by creating one that is so good it knocks a product off the wall and takes its spot."

While those inventions have yet to find a champion as passionate as Sarah, Danielle Holstine, the Chamber's Executive Director, declared that, "the Deer Park business community looks forward to seeing Sarah's work and invention on the slopes of Spokane in the future!"
Making A Difference: Seven Ways You Can Help Local High Schoolers
1) Support student based businesses. DECA is 100% funded by the students (buses, registration fees, chaperone costs, hotels, etc). In order for these students to attend, they rely heavily on the revenue brought in by Stag Prints, Jitter-Bucks, and Sponsorship.
2) Volunteer as a Shark Tank Judge at the end of the school year to see all the different products/business ideas students come up with.
3) Encourage students to present their ideas to the Chamber, Rotary, or other service organizations. This helps with their confidence and also arranges an opportunity for them to meet their future bosses, colleagues, or employees.
4) Judge our area DECA competition (one day in December).
5) Request/Arrange a visit to come speak/meet the students of the advanced classes.
6) Volunteer/judge practice nights for competing DECA members to offer feedback and help prepare for competition.
7) Attend Advisory Meetings to give your input on classroom curriculum (one in the fall and one in the spring).

Interested in making a difference with your time and resources? Contact Tiffany Bogle by calling 509.468.3533 or emailing [email protected].